It's been awhile since I've been able to post. That's because I've been writing a new girls bible study with Lifeway called "Faithful one: a study on 1 and 2nd Thessalonians" that is coming out on May 1st. You can already pre-order it here and pre-order the Leader kit here .   Below are some sneak peeks of the contents of this bible study and some neat features of how to utilize this study.  I am so excited about what the editorial team did with this content.  We tried some different approaches to getting girls to "interact" with the letters of 1 and 2nd Thessalonians.  Not only will there be opportunities for group study, but if girls want to go deeper on their own—THEY CAN!  They can dig into some greek words…they can begin to learn how to interact with scripture by learning some creative techniques for taking notes in their margins. They did a great job of capturing the pictures I was thinking in my mind, to actual drawings in the bible study.  SO EXCITED to see this resource come out in May… Look for more info coming soon on girlsminister.com!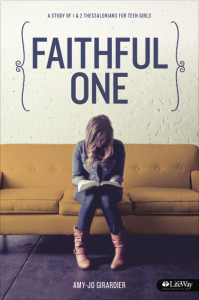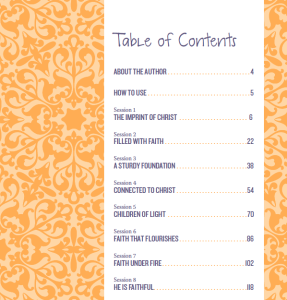 Below is a screenshot of the how to use section: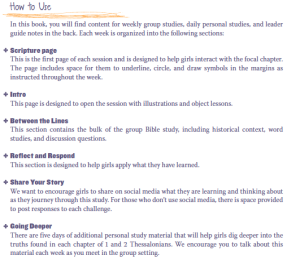 Here is a screenshot of the pictures that the girls will replicate in the margins of their student book where each chapter of 1 and 2 Thessalonians has been "written out" like a handwritten note.  I am "pushing" this out before it has actually been printed.  It's a real SNEAK PEEK. 🙂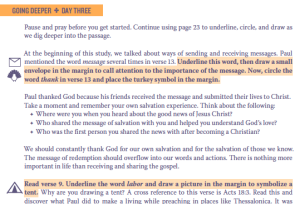 Truly has been a labor of prayer and to see it in digital print is a bit surreal. Alicia Claxton , Mike Wakefield, Tessa and Amy have been amazing to work with.
My prayer is that God will use this as a tool to help those in their walk…grow deeper.  My prayer is that girls will be able to use this study with their friends and through this study, girls will come to know Christ as their Lord and Savior.  My prayer is that as more people dig into His word and specifically the truth of 1 and 2 Thessalonians…that we would wake up and live in the reality of His return and not just be Christian zombies who aimlessly live Monday-Saturday and then come alive on Sundays.  "Oh Lord!  That we would be faithful ones who follow after THE FAITHFUL ONE and live in the urgency to proclaim You in the midst of darkness.  Amen."
AND if you would like to help push the word out about this study…here is a picture you can use on your social media.  Please always use the hastag #FaithfulOne so that we can follow along in the viral conversation.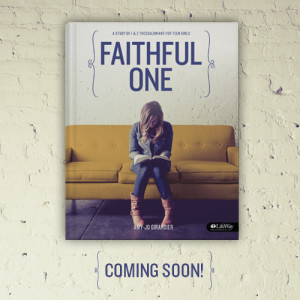 Tweet