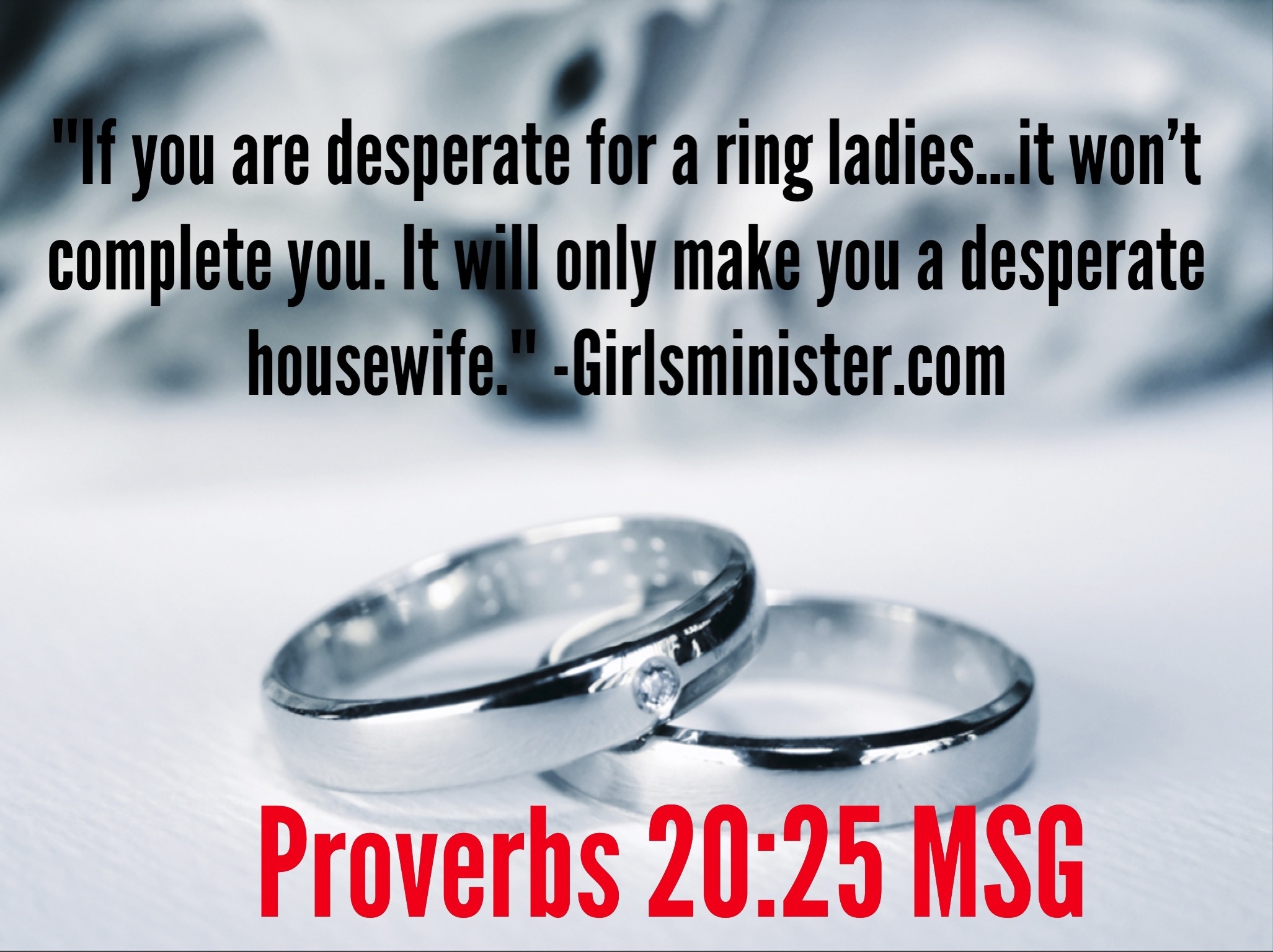 Proverbs 20:25
The Message (MSG) 25 An impulsive vow is a trap; later you'll wish you could get out of it.
Marriage is an amazing gift! But all these pinterests and instagrams of weddings make people think they want that and need that right now! Ushy Gushy feelings, friends getting engaged, and glittery diamonds are not good reasons to say , "I do".
Guard your heart! Don't microwave the relationship and say/do things before they need to be done. Allow your Christ-centered relationship to blossom under His timing and purposes.
Tweet