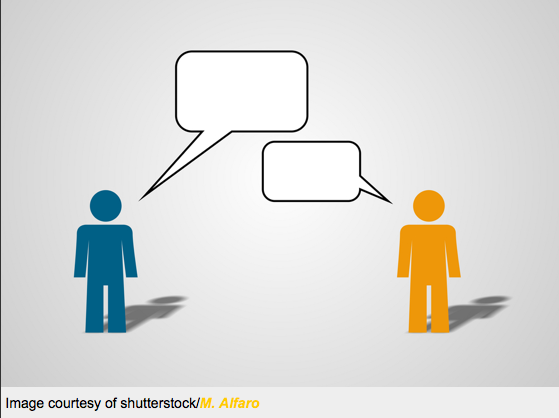 As we begin to prepare for the "Easter Lilies", as my friend calls those friends who only visit church on Easter, what conversations are you having with those outside the walls of the church? I know it's really hard sometimes to have conversations with people who don't know Christ and don't know you in your official title and responsibility. I know because we can so easily find ourself in the church all day, and by the time we are home, we have not spoken to anyone who is not a Christ follower. I stumbled across this devotional that I wrote in 2007 that reminded me to look for those conversations and to make them happen. What about you? Who pops into your mind that you need to have a conversation with about Christ?
When I was in college, I would spend the summers working at a camp called Centrifuge. I was assigned a camp location and a team that I would minister with for 8-10 weeks. As a staffer, not only did you lead Bible Study for a group of about 20-40 students, but you were also equipped to lead two track times. One of my track times was to lead a "For Girls Only" discussion group. The other track time was known as Messy Games. To be a messy games instructor meant well, that you did some great recreational games that ended with making sure that your participants were thoroughly messy. I was passionate about my responsibilities as a Messy Games Instructor. We played games like Messy games baseball, where every base was a baby pool filled with ooey gooey surprises. We played games like oatmeal slip n slide which was just like a water slide but with oatmeal. And last but not least, we played Cow tongue football which was like ultimate football only with a cow tongue. So as you can see, I took messy games very seriously. So seriously that I had to devote every Tuesday night for a special Messy Games Wal-Mart shopping trip. And because it was camp, there were only certain times when i was able to slip away to do such special shopping due to all the other responsibilities I had. So it turned out that every Tuesday at 10 p.m., I would take my fellow staffer (at the time) Darrel Girardier with me to go to Wal-Mart and shop for several gallons of ketchup, tubs of cooking oil, 10 economy size flour bags, 20 tubs of oatmeal, 50 pair of panty hose, 40 cans of shaving cream and several other large amounts of random items. When you do shopping like this, you are bound to call attention to yourself. For the first 2 weeks, people just looked at us, but before long we noticed that the same people happened to be at Wal-Mart, as us. One clerk started to get brave and ask why we used such weird stuff on a weekly basis. I couldn't help but notice that a crew of construction guys seemed to lean in a little too close to find out the answers as well.
My answer was to tell them "I am a Dirty Games Instructor." As the answer came out, I quickly added "for a Christian camp." It wasn't exactly what I had expected to say, but my awkward answer begged for additional questions. As the "weird" shopping cart of purchases was going through the scrutiny of the cashier, we began to talk about what each of the games was, and why I was spending my summer away from my home in Illinois to do a camp in Tigerville, South Carolina. The secret was out about our faith and what we were teaching teenagers each week. The cashier was amused and said she would see us again next week.
As the summer progressed, Darrel and I made certain that we went at exactly the same time every Tuesday of the week to go Messy Games shopping. We always made sure to look for our cashier friend and were happy to see she was always at the same register every week. Our conversations would deepen every week as we became a regular with her. She would even make mention if I had added a new element to my cart, and ask what game I intended to play. She began to tell us that she had children and wished they could come to a camp like ours even if they did play weird messy games.
I was called to Tigerville, South Carolina. That was the plan. I was placed there to reach out to hundreds of campers as a Bible study leader and track time leader. But on my way to do what I knew I was called to do, God led me to a Wal-Mart cashier. Every week I had the opportunity to ask her about her relationship with Christ, and every week I would get closer to the question but it was scary to put it out there. Finally the summer was closing, and it was my last week to be the messy games instructor. This was my last opportunity to see my cashier friend. I prayed with Darrel before we left and we had prepared by purchasing a bible with a note explaining God's story, why it made a difference to our life and how it could make a difference to her. I could feel the adrenaline pulsing as I got ready to tell her that our last night to shop with her was that night, but that we had a gift for her to have. As I reached the regular register, I noticed that our cashier friend was not there. I asked if she was in the store, and they said that she was not. I told the replacement cashier that we had a gift for our cashier friend, and awkwardly handed him the bible. I left the store, with a bittersweet feeling. I knew that God was able to use the note we had left in the bible, but I somehow felt like I had missed a blessing in using my own mouth to say the words I had been saying to teenagers for 8 weeks. Why was it so easy to do when I was labeled a Bible study leader, but so hard to say when I was in a Wal-Mart shopping center? Why did I always think I had another opportunity to tell my cashier friend God loved her and I did too?
I prayed that God brought someone around that cashier friend to help her use the bible we had left. And I prayed that I would be bold enough to not take for granted the conversations God places me in, and think there will be a next time.
In 2 Corinthians 2:14-16, we are reminded that it is not our leading that brings the knowledge of Christ but it is through us. I don't have an ending to the story of the cashier. She knew I was a Christian. I shared the fact that I was at camp telling people about God's love. I had some great moments with her laughing at games I would play at that Christian camp. I just missed the opportunity to look her in the eye and tell her that God had brought me here for her as well. We all may have had those moments. You could probably come and tell me yours. You would probably tell me that the fact I left the bible behind was enough, and sometimes that is just what God would have a person do. But it is in the leading of Him that you know the steps you are to take. I had 8 weeks to have that conversation. I knew I was supposed to do it because God was leading, and yet I chose to wait til the last minute.
In Christ, God leads us from place to place in one perpetual victory parade. Through us, he brings knowledge of Christ.
Let Him be the leader in your steps as you meet people and share about God's story in your life. Let God take you from place to place leading the victory parade of sharing His love story to the world. It's a tough thing to offer your life to Him to use wherever He may want. You may find yourself having conversations with people in the strangest places, but if God is leading—it means He's already been where you're headed. And that was one thing I realized a little too late with my Wal-Mart cashier friend.
God I thank you for allowing us to follow where You lead. Thank you for scenting our lives with your salvation, and let us not be afraid to share the sweet fragrance of your love with those we meet. Help us to have boldness to follow your leading. Keep Satan from whispering to us that there will be another day or a better opportunity to do what you have called us to do right now. We ask this is in your name, Amen.
Tweet