One of our Girls Ministry friends, Kim Whitten from Idlewild Baptist Church in Florida, came up with a cool idea for doing a spa night with girls. We created some resources to go along with this cool idea and wanted to share them today in case you were wanting to use this on a zoom, or you could do this socially distanced as well.
First, we picked a date that we wanted to host the evening. We did ours in April of 2020 and so we were required to host this on zoom. Once we picked our date, we set up a zmurl.com to have girls, leaders, and moms sign up. This way, we can email out the zoom link and also we have contact information for those that are attending.
Second, we used canva to create some instagram and facebook posts to market our event with our girls, leaders, and moms in the ministry.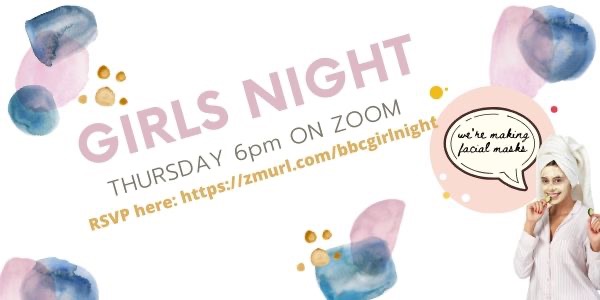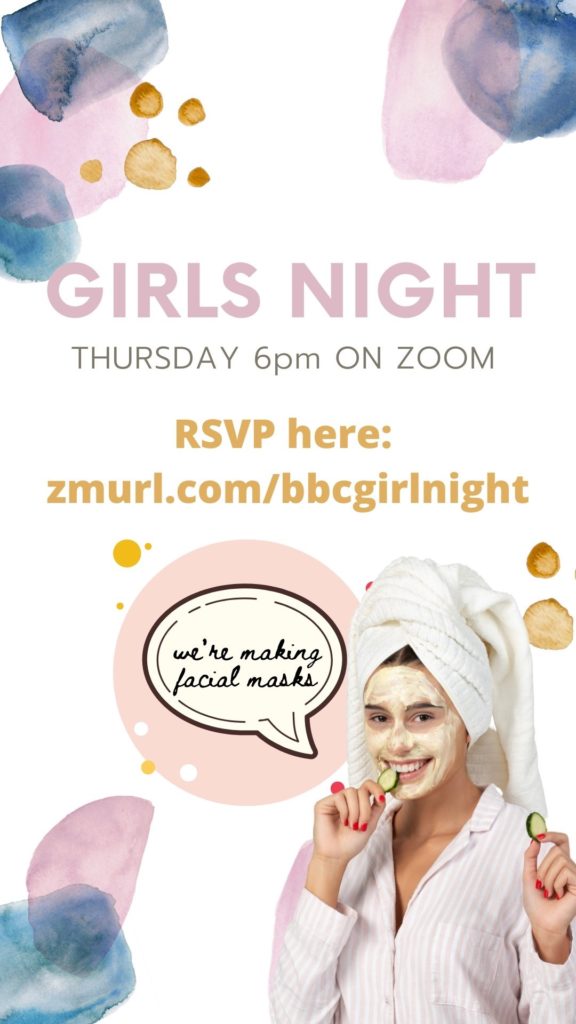 3. Then we created the following instruction and recipe card that we uploaded to dropbox and connected to bit.ly and embedded in the zmurl.com event so that when they registered, they could download the instructions.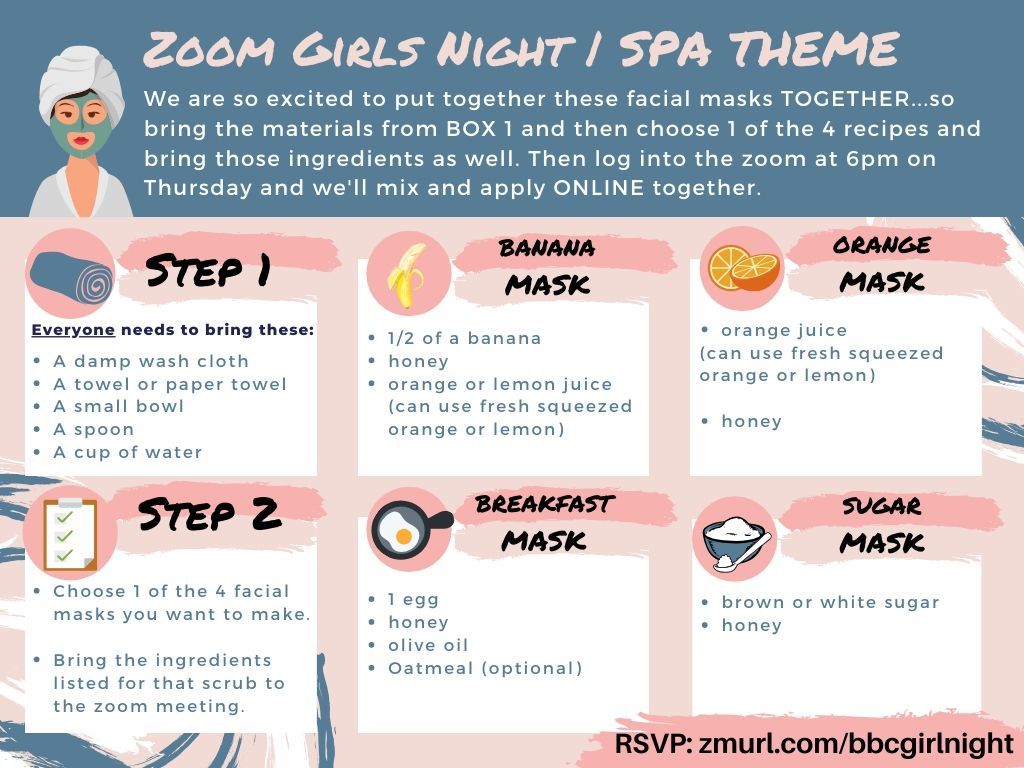 4. To make it simple for you, we have shared this as a template so that you can use it and share it for your event.
https://www.canva.com/design/DAD6DY9fdDo/4RhSCo3c4wJ9_VETuQWFfw/view?utm_content=DAD6DY9fdDo&utm_campaign=designshare&utm_medium=link&utm_source=sharebutton&mode=preview
5. If you wanted to do this experience in person, I would still have girls pre-register. You could use Eventbrite to set up the event and then allow girls to pick a recipe for a facial mask they would want to make. Then you could pre-package or pre-group the items for the spa night. When participants come in, they could pick up the items they requested and then they could sit socially distanced and you could guide them through mixing the ingredients together. During the time the facial masks are drying, you could do a trivia gameshow using a site called crowdpurr.com or kahoot.
Let us know if you choose to do this awesome idea!
Tweet